Features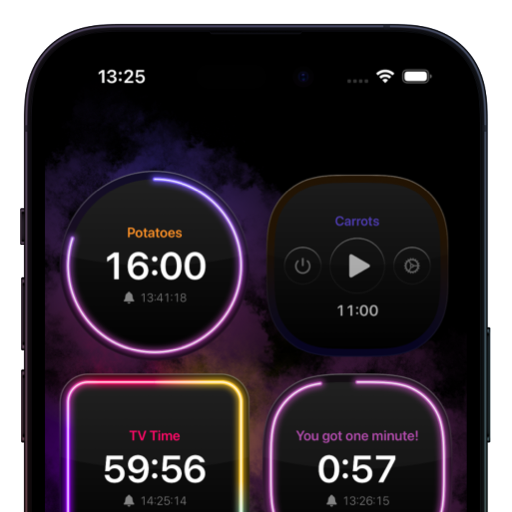 Multiple Timers
Create all the timers & stopwatches you need. Keep track of all parts of your dinner.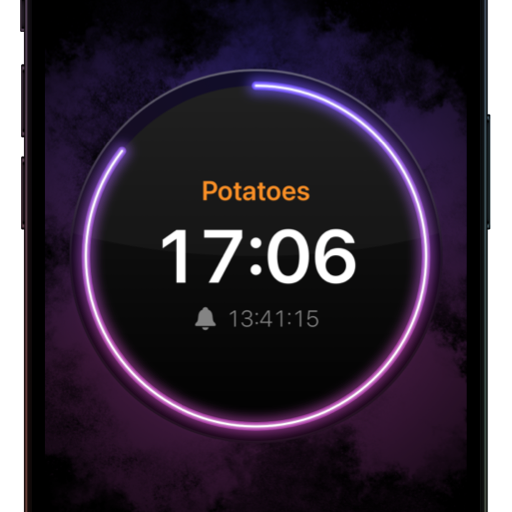 Focus Mode
Use Focus Mode to zoom in to your active timers and remove inactive ones.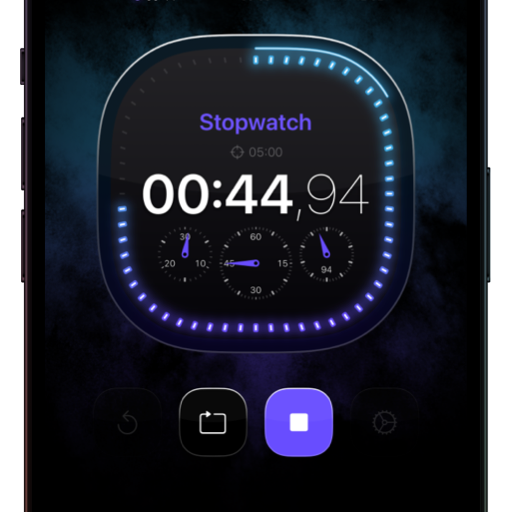 Stopwatches
Create multiple Stopwatches, for tasks that do not require a fixed time. Has laps, target duration and more!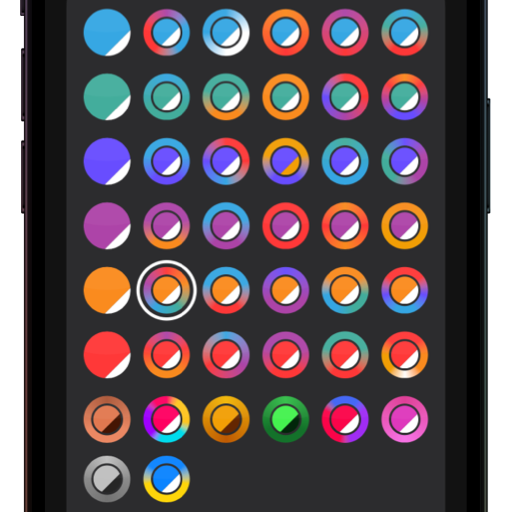 Adjust Colors
Choose from amazing themes, your timers will thank you. Tap the randomize button above to get an idea.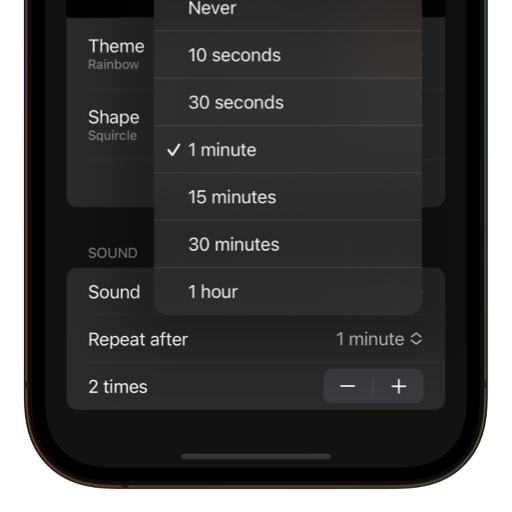 Repeating Alarms
Configure your timer with a repeating alarm, never miss one again!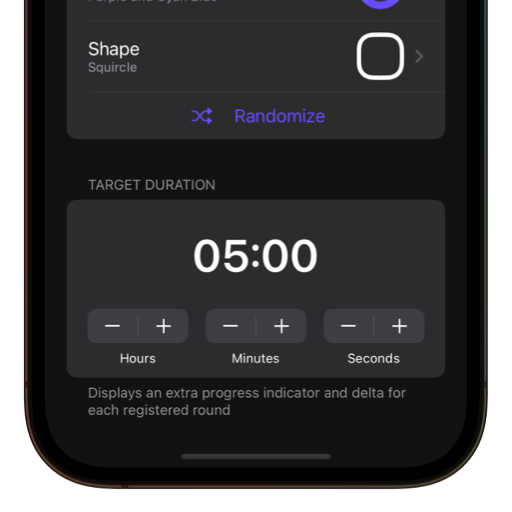 Target Duration
Setup a target for you stopwatch, a delta time will be displayed for each round, or when paused.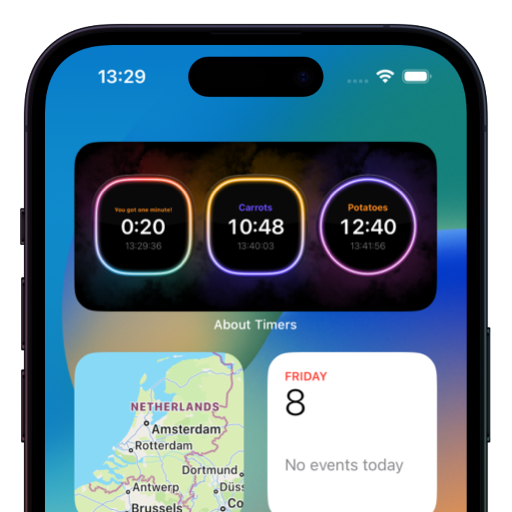 Home Screen Widgets
Setup a Home Screen widgets for easy access and monitoring of your running widgets. Without opening the app!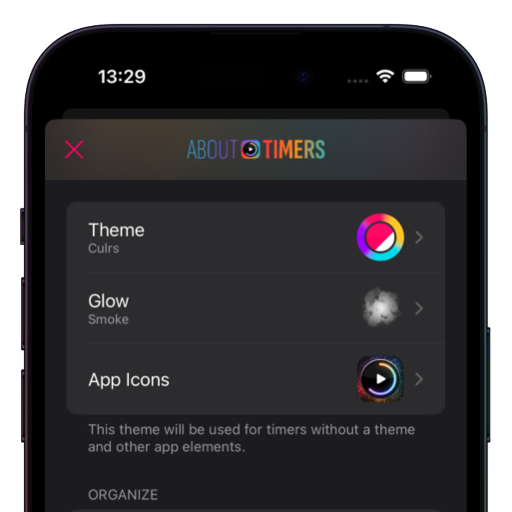 Customization
Choose from different shapes, sounds & more